CTSI's Community Engagement Program offers training and webinars on a variety of topics aimed at providing technical support to researchers who are implementing community engagement activities in their research programs.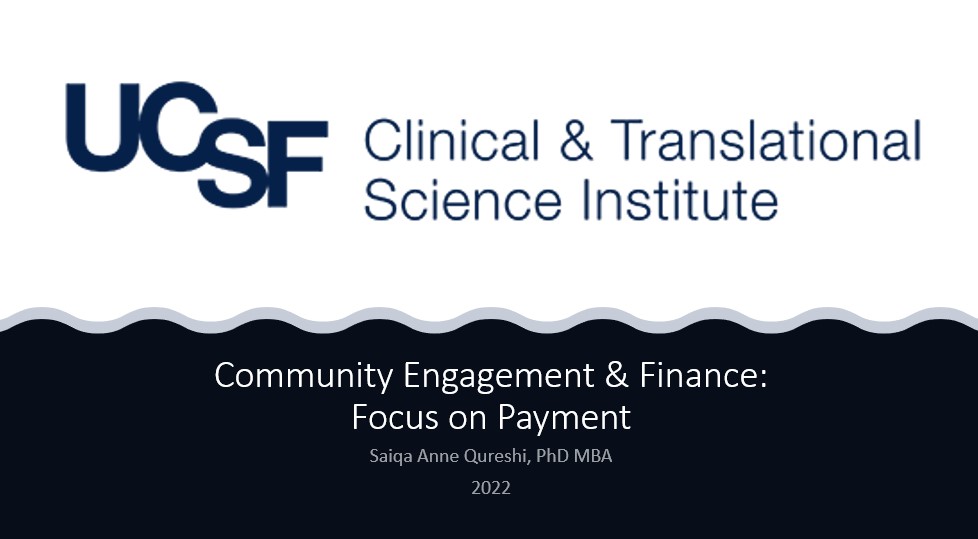 This training session elucidates the payment ins and outs of strategies to remunerate community-based individuals and organizations that contribute expertise to the research process, excluding research study participants. The target audience is clinical research coordinators, program coordinators and managers, and other research administrators. In this presentation and we review different payment mechanisms and their uses and provide step-by-step guidance for processing payments. 
The webinar also addresses terminologies and processes utilized by Supply Chain Management. Supporting documents, such as instructions for use of the UCSF W9 form and a step-by-step guide to submitting a Payment Request Form, are also available.
Webinar recording, slides, and supporting documentation are available.
Building Budgets for Community Engagement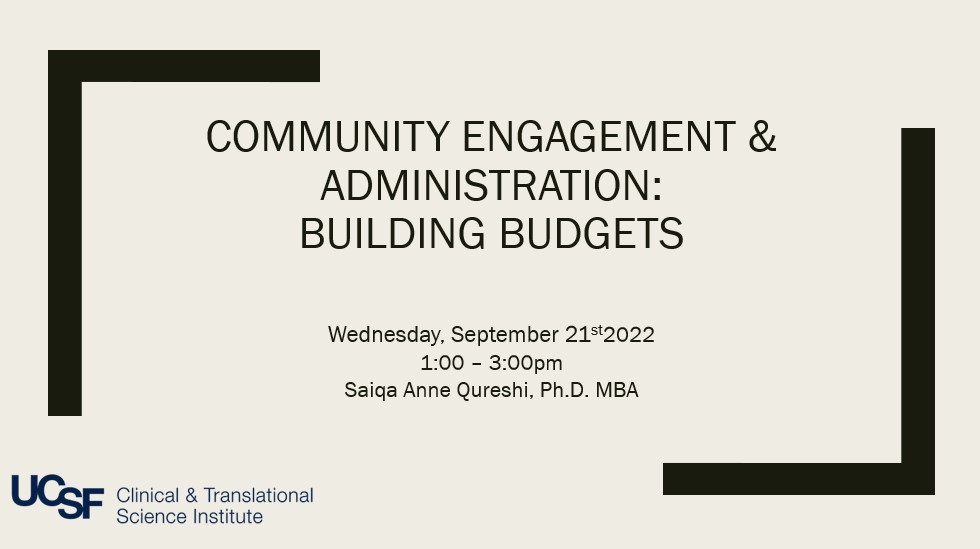 In this session, we share information about how to budget and plan for community engagement in your research. The session is targeted for faculty investigators, project staff who manage budgets, people who teach community engagement, learners who will be PIs, and other research administrators. We review common engagement activities and staffing structures, and give an overview of payment processes. 
Key Areas Covered:
How much to pay people for different activities in U.S. contexts
Planning for appropriate staffing for community engagement
activities
Communicating expectations to community partners through
scopes of work
Resources to support planning/budgeting for community
engagement