Science for the real world
The Impacting Practice and Policy by Accelerating Translation (IMPACT) Program aims to influence real-world decision-makers to use data and science to inform their work. IMPACT provides UCSF faculty and staff with resources and training in collaborating with a broad range of stakeholders to quicken the adoption of evidence-based policies in healthcare, government, industry, and other sectors.
The IMPACT Story
Policies and practices put into place by government, worksites, professional organizations, industry, and health systems profoundly influence the environments in which we grow and live, our health, and our system of health care.
Yet it is often challenging for the decision-makers who create these policies to use the latest research and evidence to guide their decision-making.
When researchers seek to better support these decision-makers, their efforts are often under-resourced and overlooked.
The Impacting Practice and Policy by Accelerating Translation (IMPACT) Program aims to be the institutional engine for evidence translation into policy, guidelines, and regulations.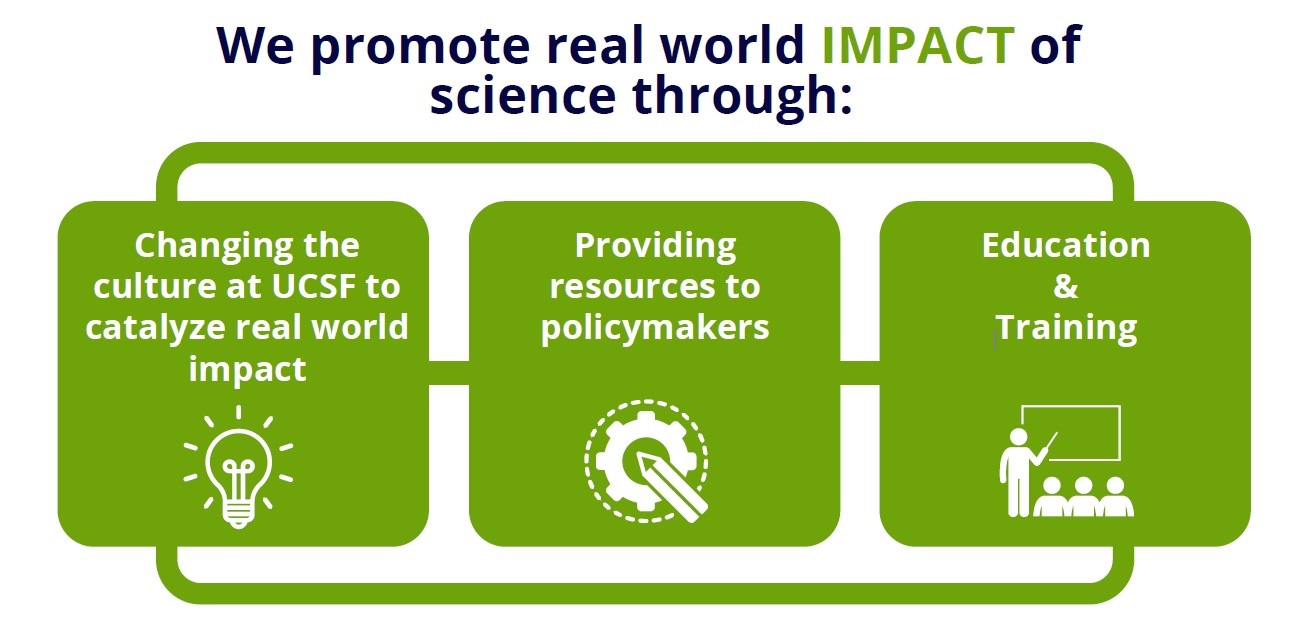 Our work is housed in the Clinical & Translational Science Institute and takes advantage of the enormous capacity UCSF already carries to support real-world decision-makers.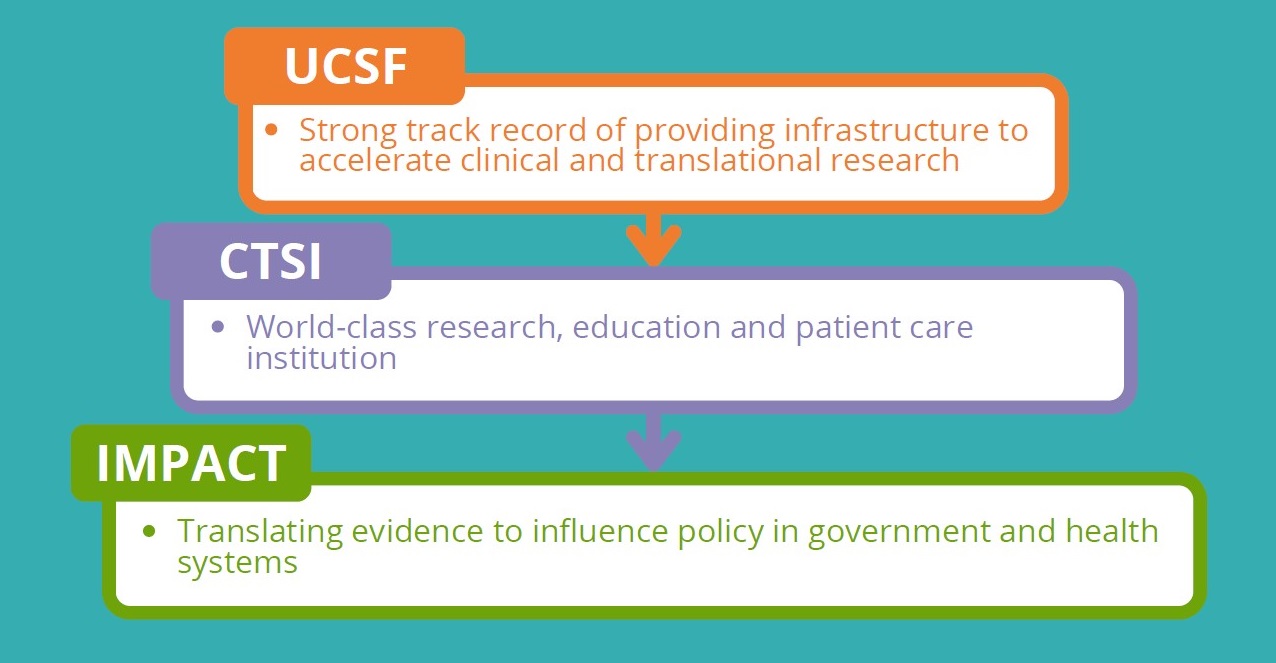 Core Competencies
What does it take to be an IMPACT-oriented scientist? How do you build your own skills to make your work more impactful?
IMPACT has developed a series of competencies that reflect the skills that IMPACT-oriented scientists use to reach, engage, and influence decision-makers toward evidence-based policies and practices.  Click the image below to learn more.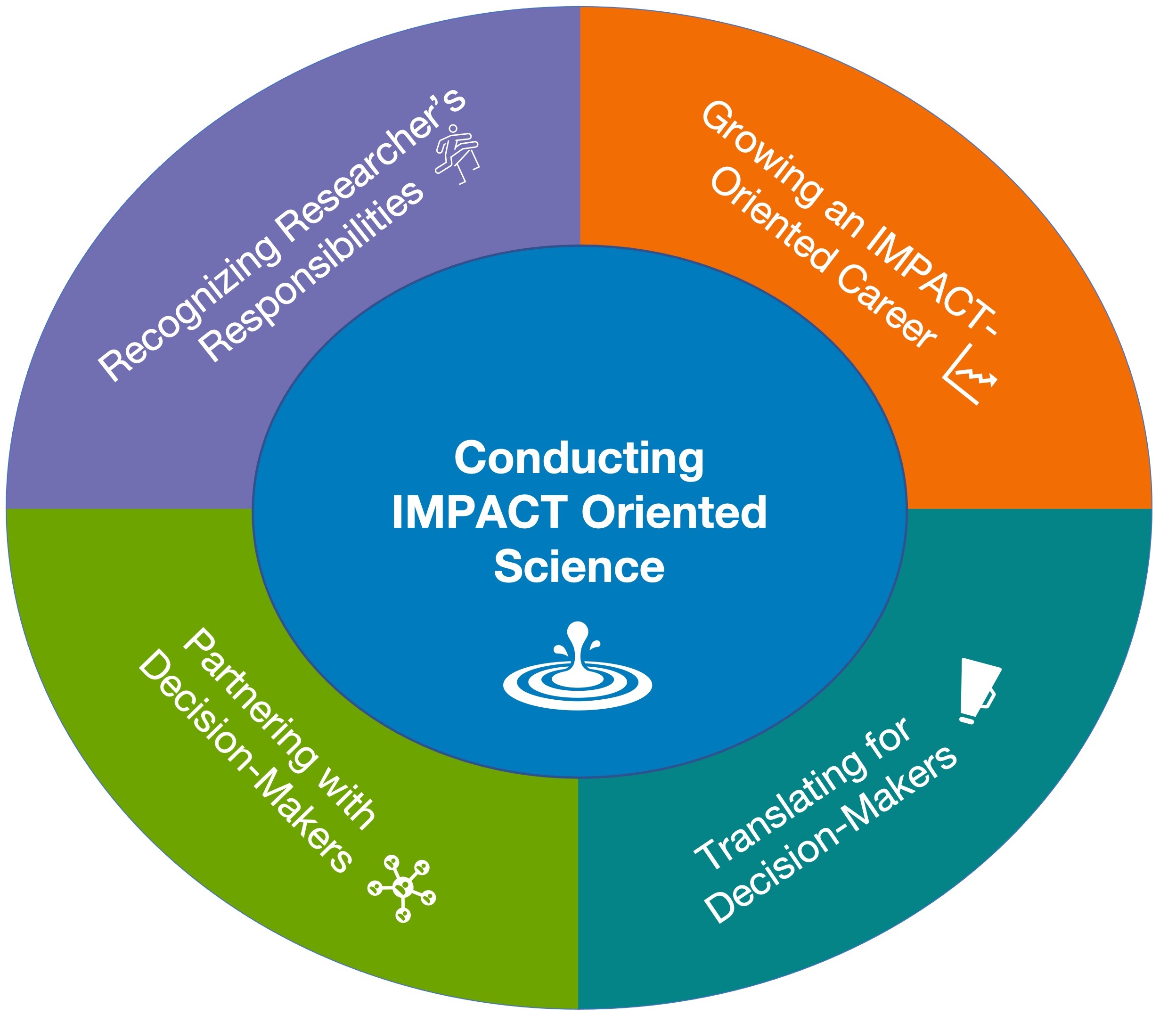 IMPACT is guided by the following five guiding principles: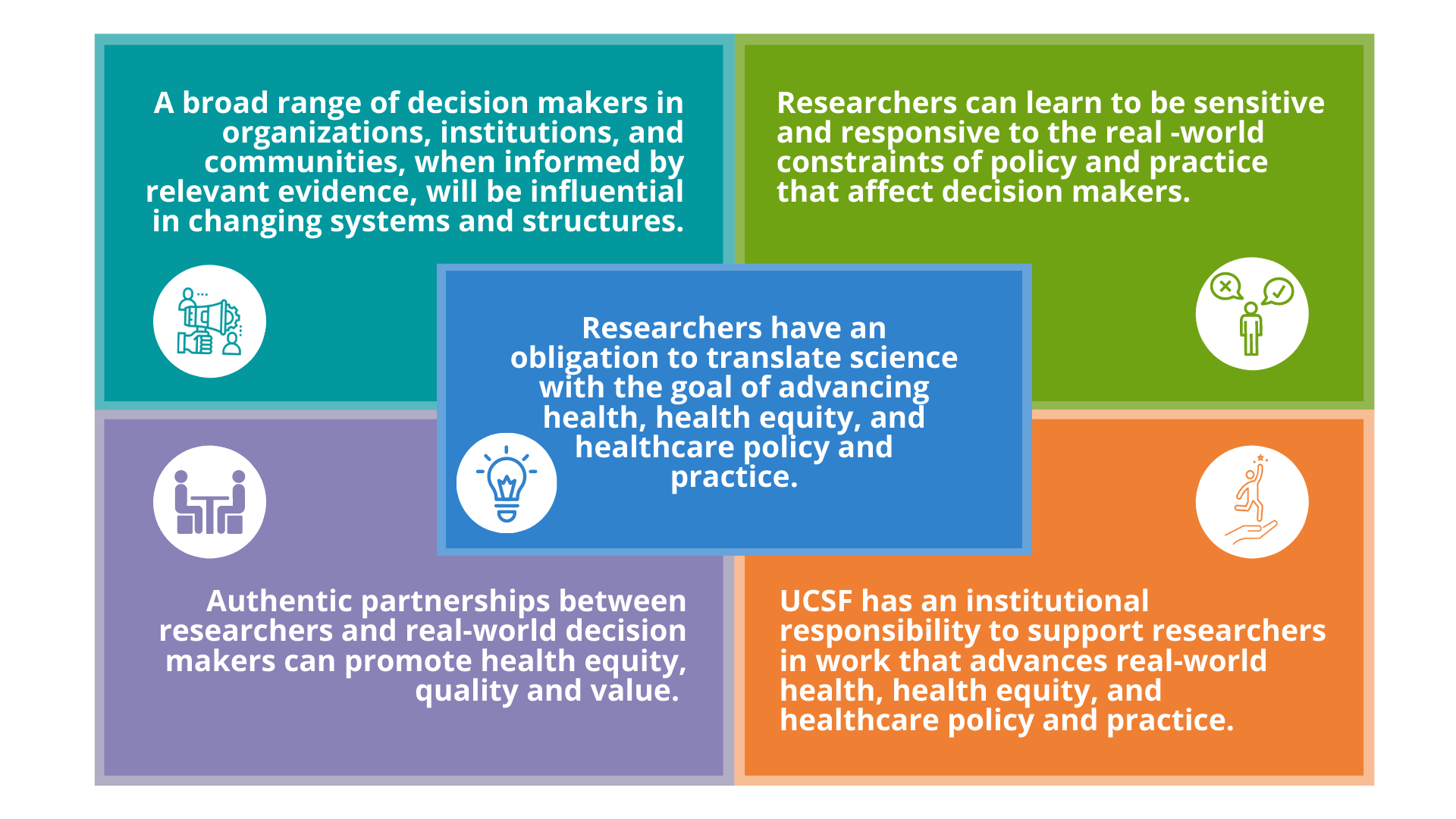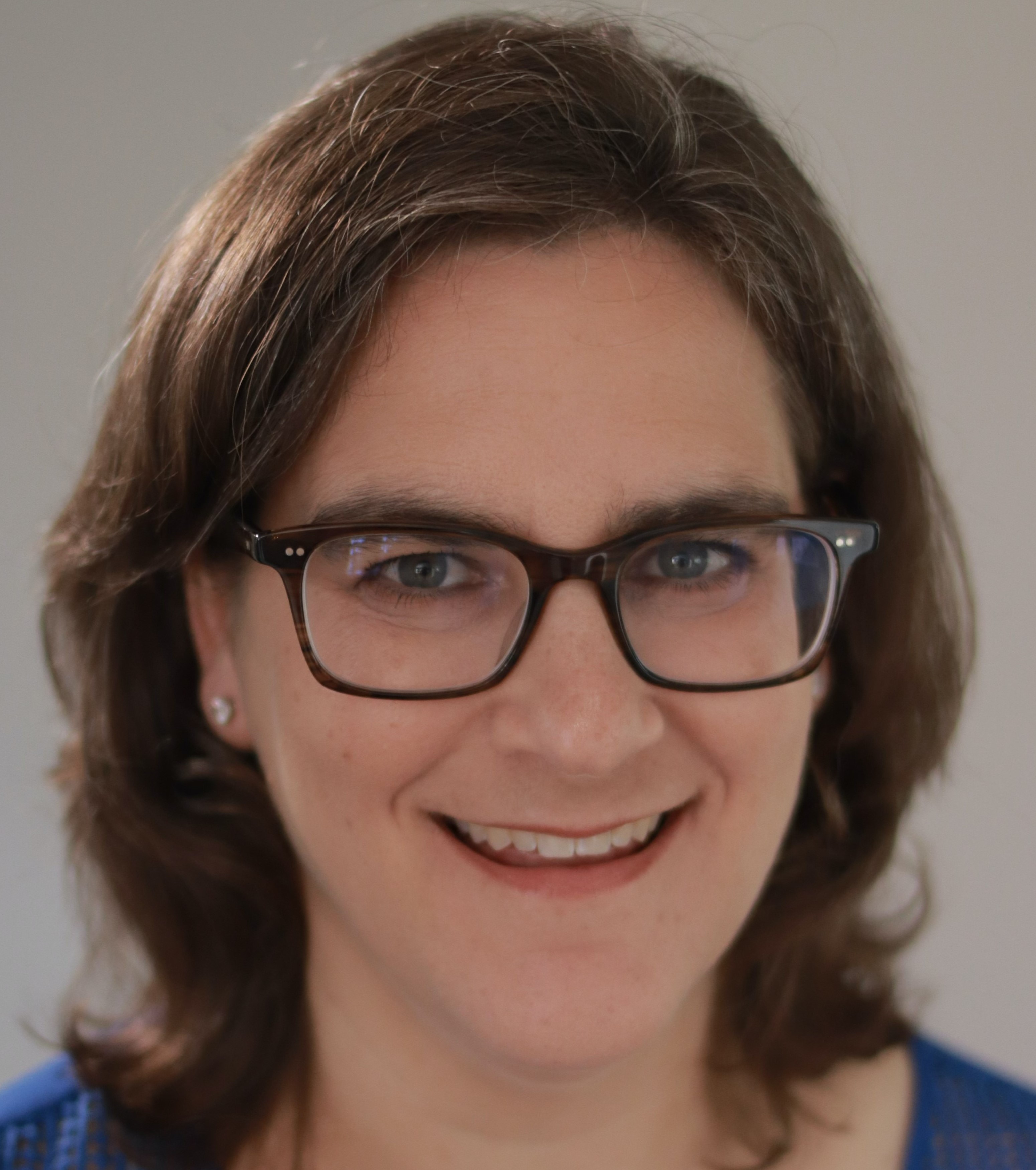 Applying research to inform local, state, and federal policy has allowed us to take what we have learned as researchers and improve the health of the community.
Co-Director, IMPACT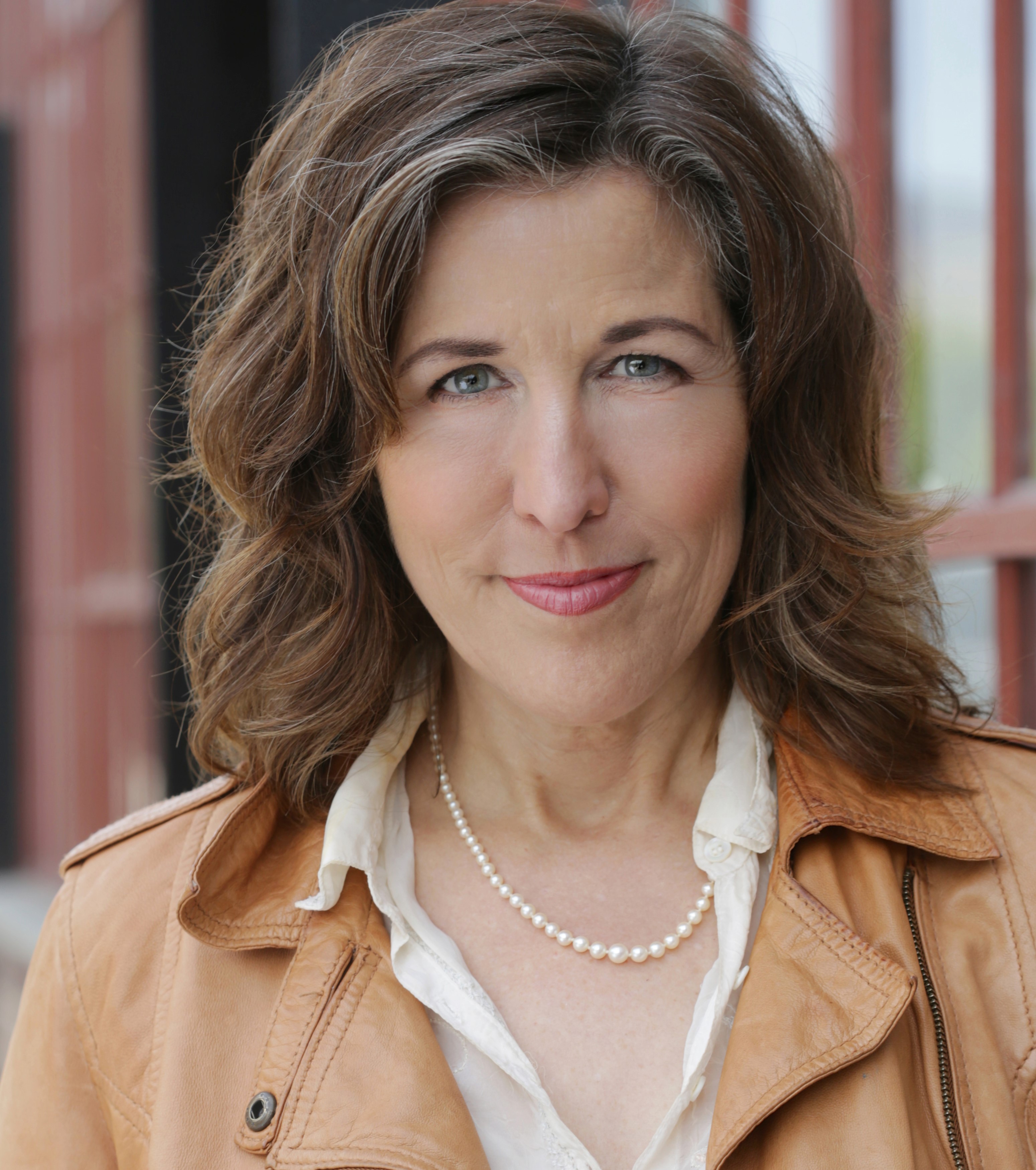 UCSF scientists have a long tradition of moving policies that reduce the health-harms of commercial substances including tobacco, alcohol and junk food.
Co-Director, IMPACT