The new Research Action Group for Equity (RAGE) program was created to provide support and infrastructure for UCSF researchers to diversify their study populations. We offer consultations and resources and promote other initiatives essential to ensuring that the research enterprise more equitably promotes well-being.
Funders and publishers are increasingly emphasizing and even requiring diverse study samples. The NIH defines "special populations" as groups that need to be better represented in research, which include:
Racial/ethnic minorities
People age 18 or less and age 65 or older
We are also developing capacity to support the recruitment of LGBTQ+ populations
RAGE aims to increase institutional capacity for workforce diversity and increased research participation among diverse populations. RAGE does this by co-learning with institutional leaders, faculty, staff, trainees, and community partners to catalyze institutional change for inclusion, diversity, and equity. RAGE activities target injustice at different levels of the research enterprise.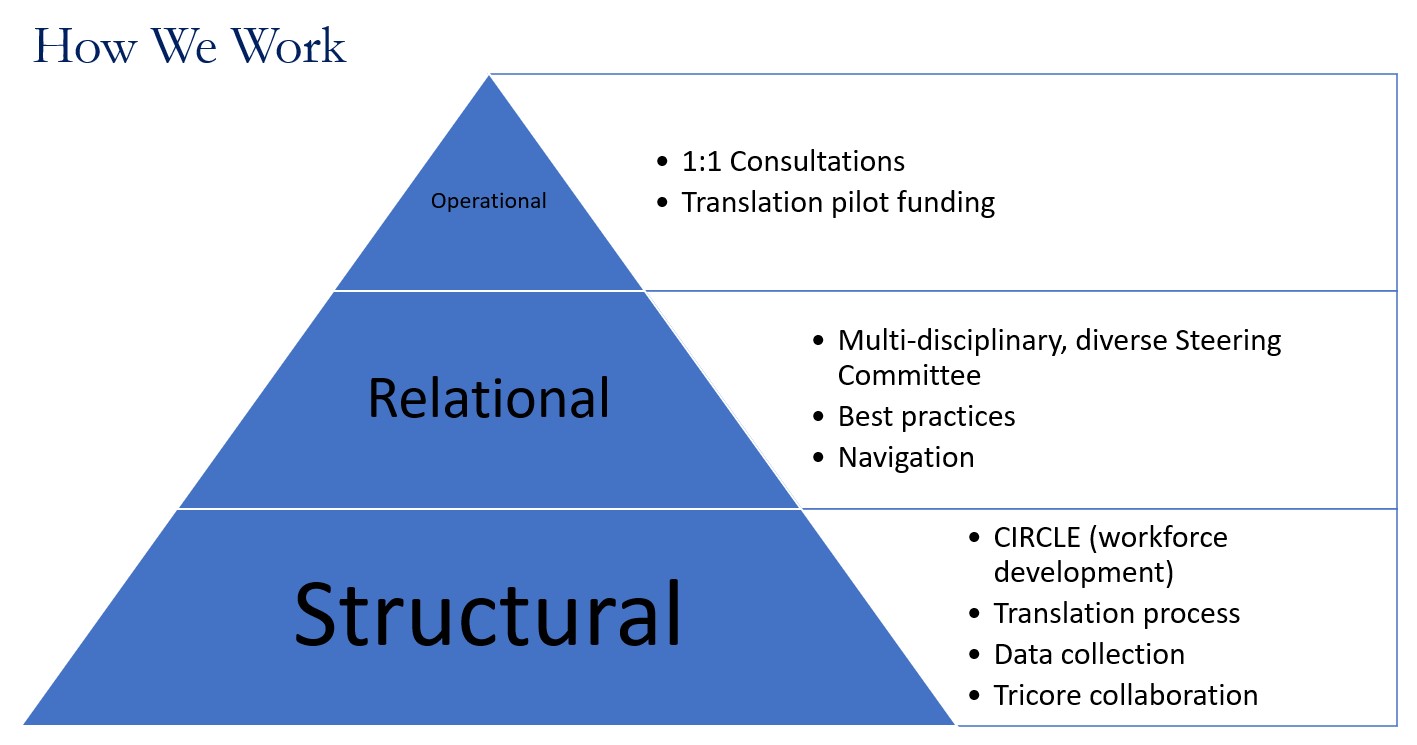 RAGE works at multiple levels to advance greater representation of these groups, through the following activities:

Consultations
The RAGE program offers consultation on how to partner directly with these populations to remove barriers and increase research participation.
Consultants can be faculty researchers, staff, and community leaders experienced with and deeply connected to these populations. Consultation may include how to plan and budget, how to connect with relevant communities, and how to develop recruitment and retention materials and methods to optimize recruitment of diverse populations.

Participant Recruitment
RAGE works closely with CTSI's Participant Recruitment Program to provide a range of recruitment support, including help with EHR and social media recruitment. Cultural and linguistic expertise as well as language translation assistance is available. We encourage obtaining this consultation as early in the research planning process as possible.

Capacity Building & Training
Recognizing that consultation is only one needed activity to recruit diverse participants, and that diverse research participation is only one element needed for health equity, we also address other elements, including:
Promoting research workforce diversity at the staff, trainee, and faculty levels
Promoting health equity research
Addressing institutional and system changes to overcome structural barriers to diversity, equity, and inclusion in the research enterprise
Ensuring that all research trainees have capacity to address diverse recruitment

Resources
The UCSF Office of Research's Task Force on Equity and Anti-Racism in Research was established and charged with assessing existing campus-wide equity and anti-racism activities relevant to research across the institution.
The key recommendations fall within four categories:
Establish a system of accountability on anti-racism and equity for the UCSF research enterprise
Promote and support UCSF anti-racism scholarship
Create and support a more diverse UCSF research workforce
Promote and support community-engaged research
To learn more, you can read the full report here. 
The RAGE program is deeply connected to CTSI's Community Engagement and IMPACT programs.